If you've ever dealt with a property insurance claim, you know how stressful and overwhelming the process can be. Filing a claim, assessing damage, negotiating with insurance companies – it can all feel like an uphill battle. That's where Skipton Claims Management comes in.  As the leading public adjusting firm in Arizona, we're here to help you get the compensation you deserve for your property damage.
How a company like Skipton Claims Management became an effective public adjuster in Arizona:
We Have Decades of experience. Skipton Claims Management has been serving Arizona residents for over 30 years. Our team of expert public adjusters has seen it all when it comes to property damage claims. We know how to navigate complex damage, claims & insurance policies to fight for our clients' rights. When you work with us, you can trust that we have the knowledge and experience to get you the best possible outcome.

We Work for YOU; NOT the Insurance Company. Unlike insurance company adjusters, who are working to minimize their company's payout, public adjusters work for you. Skipton Claims Management is dedicated to getting our clients the maximum compensation possible for their property damage. We're on your side from start to finish, and we won't rest until you're satisfied with the outcome.

We're Local. As an Arizona-based company, we understand the unique challenges and opportunities of the area. We know the insurance landscape in Arizona and how to get results for our clients. When you work with Skipton Claims Management, you're working with a team that understands the local community and cares about your property as much as you do.

We Offer Comprehensive Services At Skipton Claims Management. We handle all types of property damage claims, from fire and water damage to vandalism, theft and catastrophic events. We offer a full range of services, including damage assessment, claim filing, negotiation with insurance companies, and more. No matter what type of property damage you've experienced, we're here to help.
Decades of experience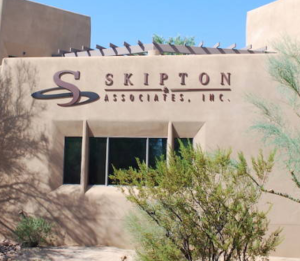 If you're dealing with property damage and need a public adjuster in Arizona, look no further than Skipton Claims Management. With our decades of experience, dedication to our clients, local expertise, and comprehensive services, we're the best choice for your property damage claim. Contact us today to schedule a consultation and let us work for you to get the compensation you deserve.