Our Core Values
Our Beliefs
Top Public Adjusters Fight For You When Disaster Strikes
Our professional claims management team protects you from the games insurance companies play.
Skipton Claims Management is family owned and operated that specializes in representing consumers in the adjustment of insurance claims for both commercial and residential losses. Unlike most public adjusters, Skipton employs teams of executive adjusters and damages experts, including construction consultants, roofing consultants, engineers, policy coverages experts and accountants to professionally evaluate and prepare your claim for submission to the insurance company. Skipton then vigorously pursues a fair claim settlement though negotiations based upon fact rather than speculation.
Our extensive claims management and public adjusting experience will assure that you obtain the maximum benefits allowable under your insurance policy. More importantly, our expertise in claims adjusting can significantly speed up and simplify the loss adjustment process.
We understand the value of a fair and prompt claim settlement to the recovery of your business or household, which is why our team of expert begins work immediately to investigate and document the full value of your loss. Our experience proves that a well-documented claim submission will get paid faster and usually for the full and fair value of loss.
Since 1992, Skipton has been instrumental in recovering tens of millions of dollars for our clients, as we have consistently exceeded our client's expectations. But, don't take our word for it; check out our client testimonials and ask for a list of our client references.
Skipton is committed to representing your interests with tenacity, integrity and the utmost professionalism. We work tirelessly to protect your hard earned investments. We are your independent claims management experts!
Since 1992, Skipton has been instrumental in recovering tens of millions of dollars for our clients, as we have consistently exceeded our client's expectations. But, don't take our word for it; check out our client testimonials and ask for a list of our client references.
Skipton is committed to representing your interests with tenacity, integrity and the utmost professionalism. We work tirelessly to protect your hard earned investments. We are your independent claims management experts!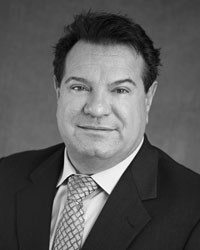 David Skipton, CPCU, PCLA, AIC, LPCS, SPPA, AINS
President CEO
David Skipton holds a Bachelor of Science Degree in Business Administration with an emphasis in Marketing/Accountancy; over the last two and a half decades he has handled hundreds of multi-million dollar insurance claims and over the previous decade was in the restaurant design/construction industry where he was involved in the construction of more than 150 restaurants and food service facilities. David's hands-on construction experience is a significant benefit in investigating and estimating structural damages.
David is one of the very few public adjusters to achieve the prestigious CPCU (Chartered Property Casualty Underwriter) & the PCLA (Property Claims Law Associate) designation, which is an intensive curriculum of insurance law courses designed to educate adjusters in understanding and applying courtroom decisions to everyday insurance coverage situations. David also has earned a LPCS (Legal Principles Claims Specialist) designation, an AIC (Associate in Claims) designation, and an SPPA (Senior Professional Public Adjuster designation). He has taken numerous insurance industry courses and regularly attends continuing education conferences. David's formal education in accounting and his extensive forensic accounting experience has proven to be a significant advantage in the favorable resolution of loss of business income claims. David is a published author and speaker and he regularly teaches insurance claims training classes, both in-house and throughout the industry.
Licensed in these states:
Arizona, California, Colorado, Florida, Georgia, Idaho, Illinois, Indiana, Iowa, Kansas, Kentucky, Louisiana , Michigan, Minnesota, Mississippi, Nebraksa, Nevada, New Mexico, North Carolina, North Dakota, Ohio, Oklahoma, Oregon, Puerto Rico, South Carolina, Tennessee, Texas, Utah, Washington, West Virginia
Justin R. Skipton, AIC, SPPA, FSRT
Vice President | Executive Adjuster
Justin Robert Skipton is a seasoned Public Insurance Adjuster based in Scottsdale, Arizona. Currently, he is the Executive Vice President, COO, & Partner of Skipton and Associates, Inc., a public insurance adjusting firm that was founded in 1992.
Throughout the span of nearly two decades, Justin has acquired extensive expertise in the insurance field and has successfully handled a more than a hundred million dollars' worth of insurance claims. He has also served as an independent adjuster for dozens of insurance companies. Also, Justin currently sits as the IV Vice President of  National Association of Public Insurance Adjusters.
In addition to adjusting first party property claims for the insured, Justin has been hired as an expert witness in many dozens of property damage claims involving fire damage, hail damage and water damage.
Justin holds a Bachelor's of Interdisciplinary Studies with focus in Business and Writing from Arizona State University (ASU). Additionally, he is licensed in several states by the Department of Insurance. To date, Justin has taken countless hours of insurance claim courses—most notably the Senior Professional Public Adjuster program, IICRC Fire Smoke Restoration Technical Certification Program and a certification in the use of the Xactimate estimating software.
Licensed in these states:
Arizona, California, Colorado, Florida, Georgia, Iowa, Louisiana, Nevada, New Mexico, Pennsylvania, Puerto Rico, South Carolina, Texas, Utah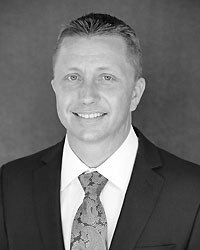 Jeremy Skipton
Executive Vice-President of Operations
Jeremy worked for the business more than 15 years ago when we were only a small operation. Jeremy went off to pursue his personal goals where he worked in the management of a major international corporation, managing more than 150 employees and having responsibility for the facilities management of more than 30 properties.
He rejoined the family business full time several years ago, where he now works as a claim adjuster and oversees the company's Sales & Marketing department. He, like everyone else in the company, continues to pursue his formal insurance education and regularly attends continuing education training.
Jeremy brings a strong work ethic to the family business, as he is motivated to ensure that SKIPTON Claims Management remains the premier claims management company in the United States.
Licensed in these states:
Arizona, California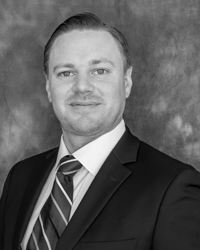 Jack Karlen
Vice President of Sales and Marketing
Jack Karlen is a born & raised Arizona native and obtained his Bachelor's degree at Arizona State University. Although he has lived in the greater Phoenix & Scottsdale area his whole life, Jack has made it a point in life to see it all. Having traveled to almost 50 different countries and all seven continents, his view on the world is vast and always growing.
Jack spent 20 years in the entertainment production industry, designing and selling high end permanent & portable rigging, electrical, staging & lighting systems for concerts and entertainment venues. As exciting and entertaining as the entertainment industry is, Jack found himself needing a career that made more of a difference in the lives of the people that needed it the most around his community.
He has found just that with his new passion in helping people and businesses through the long standing and righteous, Skipton Claims Management. Knowing that the work he does now can literally keep homeowners from being homeless and businesses from going under has filled his heart to the brim.
This "Jack of All Trades" brings his tool bag of project management skills, attention to details, construction & building knowledge from managing a portfolio of rental properties, customer service excellence and creative background to the already pristine outfit at Skipton Claims Management. And it couldn't be a better fit in the company.
Licensed in these states:
Arizona
Rick Jauregui
Executive General Adjuster
Rick Jauregui has 23 years of experience in the commercial and residential construction industry. He is a certified commercial, residential, mold inspector and project manager as well as an Executive General Adjuster for Skipton Claims Management.
Rick started his construction career building region and switch sites for United States Communications throughout the country. He then went on to become a certified structural steel, post tension slab and concrete materials special inspector for GTI (Geotechnical Testing & Inspections) in Scottsdale Arizona. He was also an inspector for PSI (Professional Service Industries) a materials testing and engineering firm in Tempe Arizona. He has been a senior inspector on the Phoenix Light Rail System as well as the Arizona Cardinals stadium.
Throughout the years he has owned two firms, the first being Premier Inspection Solutions which he conducted commercial, residential and mold inspections. The second being Elite property Consultants, LLC where his firm built, consulted, inspected and adjusted claims throughout the nation.
Experienced in all aspects of commercial and residential construction he has deployed for multiple hurricanes, tornados and fires. Truly passionate about the work he performs he continues to strive for excellence as a Public Adjuster for Skipton Claims Management.
Licensed in these states:
Arizona, California, Colorado, Kentucky, Oklahoma, Maine, Washington
Brett Birmingham, FSRT
Construction Consultant | Loss Evaluation
Brett has more than 22 years of experience working in construction and commercial construction management. His knowledge of construction started from the ground up, learning the basic construction techniques as a fabricator, as a journeyman carpenter and later as a project superintendent. As a contractor and fabricator he has performed many elements of construction, from preliminary design, cost estimating, field construction and final accounting.
Brett holds a Journeyman Certificate from the United Brotherhood of Carpenters and Joiner of America (UBC). He also is certified by Xactware in preparing detailed restoration repair estimates using their computer estimating software. And he is certified as a Fire & Smoke Restoration Technician by the Institute of Inspection Cleaning and Restoration Certification (IICRC).
Brett's primary responsibilities are to assist our adjusting staff in preparing detailed loss evaluations that correctly set forth the true and accurate costs of restoration. His field work on our client's claims shows an exceptional attention to detail, organizational skills and a deep understanding of the construction process. His work is critical our obtaining the full, fair value of claim.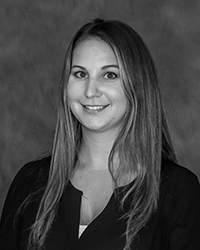 Jessica Spanvill
Executive General Adjuster
Jessica comes to us from the great state of New Jersey where she earned her Bachelor's of Arts in Political Science from Monmouth University. Wishing to further her education after her time at Monmouth University, Jessica obtained her NALA Paralegal Certificate at Rutgers University. After 7 years of work as a paralegal servicing both the plaintive and defendant sides of the courtroom it was time for her to grow again. Jessica started her work as an apprentice and gained her 3-20 Public Adjuster All Lines license in the sunshine state of Florida. Her last 2 years in South Florida were dedicated to becoming a specialist in residential claims. Working numerous catastrophic weather events and becoming her own force of reckoning against insurance companies in all types of losses. Jessica has become an expert in all types of damage including but never limited to hurricanes, wind damage, hail, accidental water damage and mold. As a public adjuster, Jessica's passion is to be an advocate for all policy holders in their time of loss and uncertainty to ensure that they are paid out the insured deserves.
Licensed in these states:
Arizona, Florida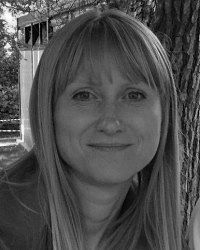 Svetlana Skipton
Administrative Assistant
Svetlana holds a Masters degree in Art Education from Moscow State Pedagogical University and also has an Associates degree in Managerial Accounting from Glendale Community College. She works to assist our adjusting staff on various administrative tasks and helps with many of the office clerical and accounting functions. Born and raised in Moscow, Sveta is fluent in both Russian and English. She is very passionate about the client's claim needs that she serves and about the benefits that Skipton Claims Management provides.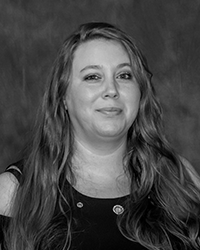 Britney Adams
Executive Assistant
Originally from the Golden State of California, Britney moved to Arizona during grade school with her family. As a young woman, she found her stride in the construction industry in 2007. Focusing mainly in roofing and restoration. With her eyes on the structure and her heart wanting to help people, it was only natural when she gravitated towards the public insurance adjusting industry. After 9 years working as an estimator for roofing restoration companies it was time for Britney to spread her wings to new heights. From there, she wasted no time. Britney has obtained her Public Notary certificate, a AAS in General Business and is currently working through her Public Adjusters License, Xactimate Level 1, AND her Associates in Insurance (AINS).
All day every day, she is a proud & happy wife to her husband Christopher and mother to her son Matthew. Filling her time outside of work with her passions of cooking, traveling, spending time with her family and community service. Being that Skipton Claims Management is a family owned and operated business her priorities towards her family and community couldn't be a better fit for the team./p>