Real Reviews – Real People
Learn why SKIPTON claims management is a top rated public adjusting firm. Don't take our word for it read our client reviews. Below is just a sample of our public adjuster reviews from several recommendation sites.
"LOOKING OUT FOR MY BEST INTERESTS"
Public Adjuster Review on Kudzu:
"My house was damaged by a storm and my insurance company was being non compliant. SKIPTON Claims Management were great to have on my side. Their in-depth knowledge and professionalism helped me in recovering the actual cost to repair the damage to my home. Justin Skipton did a great job assessing the damages in my home, communicated on my behalf to the insurance company and did a great job researching my policy. He was helpful, prompt to answer my questions and calls, and did such a good job looking out for my best interests. I couldn't have gotten through this without this wonderful company."

"substantially increased settlements"
"As the owner of multiple residential and commercial properties, it is reassuring to know that my interests are being protected with professional representation. Over the years, Skipton has proven time and again that their knowledge and experience in insurance claim adjusting results in substantially increased settlements of our property damage claims."
"I highly recommend Skipton & Associates, Inc. to anyone needing a public adjuster for an insurance claim. They are very professional & have a keen understanding of the insurance industry. They can make quite a difference in your claim results by their experience in this field. I don't know what I would have done in our business's fire loss claim without Dave Skipton's help."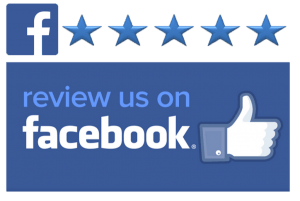 "better settlement than we could have"
"… I have to say that we have been very satisfied with the way you handled your responsibilities with regard to the San Antigua loss. You acted as an advocate for us from the start to the finish of this project, and the end result was a better settlement than we could have otherwise achieved. Your experience in such matters certainly justifies the fees that you charge for your efforts. Thank you again, and you can be sure that in the event that I require such services in the future, I will think of your firm first."
"It was late on a Friday afternoon when I discovered water leaking out from under my kitchen cabinets. I immediately contacted a plumber who was unable to find the leak. He called a dry out company who advised that they need to pull the cabinets and granite counters out of my house. At this point I realized that I was over my head and was concerned with what was going to happen next. My neighbor suggested that I call Skipton Claims Management to assist in the claim process. I called their after hours phone number and immediately received a call back from an experienced adjuster. He guided me through the entire process that evening and came out to my house the next day.
Even after two supposed experts could not find the source of the damage, Skipton did. It was a relief to have someone to lean on when decisions needed to be made. Skipton presented all of the options and helped me determine the best path for me. I would highly recommend Skipton should you experience any kind of insurance claim. Thanking Skipton & Associates and their adjuster is not enough for being there for me, and for the money they saved me. I would highly recommend them. "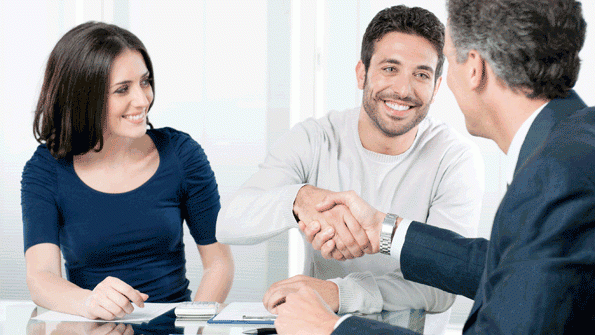 "SIGNIFICANTLY MORE"
"I worked with Dave in both Arizona and California on several claims. I found David to be fully up to date on the current legislation regarding fire losses, tenant responsibility, and insurance policies and practices. In every instance his work resulted in significantly more reimbursement from the insurance carrier, which allowed us to fully restore the damaged property, including lost income (rent) during the period of the loss and repairs. David will be straightforward, and happy to answer any questions you and your daughter may have, even if he does not end up assisting you with the claim."
"David Skipton is an exemplary public adjuster with a rare combination of intelligence, experience and knowledge. However, even more importantly, he has the full participation of Justin and Jeremy Skipton, his two sons, who have similar skills, intelligence, and growing experience, and they share his moral commitment to their clients."
"On the day of our visit, I contacted Dave Skipton of Skipton & Associates, Inc.. Mr. Skipton is a public adjuster, who regularly handles claims such as this and represents insureds who have various issues when they have made a claim under an insurance policy such as yours. I have worked with Mr. Skipton in the past, and I know him to be well educated, exceedingly well trained and wholly capable of dealing with issues of policy construction and loss adjusting such as that presented here. I again spoke with Mr. Skipton more recently, and indicated that I thought it would be in your best interest for you to consult with him and retain him to represent you rather than me. Quite frankly, Mr. Skipton has even more experience in these matters than I, possesses some knowledge and expertise that I do not and can probably better assist you in a more cost-effective manner than I can."
"We would like to say, Abram, a Skipton and Associates employee who did the impossible, He took our family under his wings, and he had compassion, and added comfort in, understanding in what we were going through. He had to coordinate meetings with our large family (Dad, Mom, 5 children ages 7yrs -26yrs) two in collage, one with autism. we moved out of our damaged home, then to a hotel, then a rental home during the holidays, and back to our under construction home.
"My home was devastated by a huge storm in the fall of 2014. A giant cactus fell on our house, hail punctured our roof and water poured through the ceilings. I first tried to work with my insurance company adjuster but was shocked when they only paid me $1,800. How was that going to fix the extensive damages? I turned to Skipton and Associates for help.
Their team of Public Adjusters put us back on the right course and we reached a fair settlement over 50x greater than what the insurance company originally offered. Skipton & Associates defended my rights under the policy and even showed a forensic engineer hired by the insurance company several damages they missed. The Skipton team is highly skilled at navigating the insurance claim process and I recommend their services to anyone hoping for a proper settlement from their insurance company."
We cant express our thanks enough to Skipton and Associates and believe they are 1st place in customer service, Abram was more than a team player and always supportive in everyway, He is the most valuable asset and positive advantage any family needing to file an insurance claim for or in the potential future. He is our hero, who herds our cries, he held our hands, and he had sympathy and true concern for our family, there was sensitivity and emotion when sifting though the rubbish and never left us with having any questions he couldn't answer , He was our voice and power of speech. He was self-composed and organized everything. It was more than a job to him.
We enjoyed working with you on this claim and look forward to crossing paths again in the future, but hopefully not claim related right!? Skipton and Associates is welcoming from the first steps to the last. Thank You ***** Family"
"I own a local insurance brokerage and I refer Skipton to all of my clients who have home claims. Their experience and arsenal of knowledge makes them worth their weight in gold when having a home claim. Most people don't realize when you file a claim you are working with someone who represents the insurance company, not you. Their loyalty is with the insurance company. That's why it is so important to have Skipton represent you when having a home loss. They know how to deal with insurance companies and they know how to make sure their clients get exactly what they are entitled to. You would be doing yourself a disservice by not using Skipton Claims Management. The clients I have who have smaller losses still are referred to Skipton and they give them free advice and have helped dozens of my clients."
"The Skipton team was an excellent source of information, guidance and most importantly, assistance with the insurance company. They helped my family get back on our feet after a house fire and even now, I couldn't imagine doing it alone. If you are in need of a Public Adjuster, look no further. Skipton Claims Management were prompt, professional and honest."
"peace of mind"
"I can say without doubt that if I experience another catastrophic property loss, the first call will be to 911 and the second call will be to Dave Skipton at Skipton & Associates. I was really lucky that my attorneys were able to introduce me to Dave, as his vast knowledge on adjusting insurance claims and insurance law allowed me to maintain some peace of mind, while trying to re-build my business post-loss."