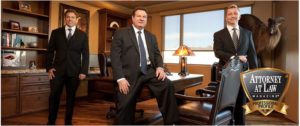 When you've suffered a significant loss to your property through fire damage or hail damage, the last thing you need is for your insurance company to short-change, or even deny your claim entirely. But unfortunately, that's what happens in many cases, and too many distraught property owners just give up without fighting for the fair settlement they are entitled to.
Many homeowners in this predicament don't have the knowledge or time to properly document and negotiate their claim in order to get their insurance company to pay them what they are owed. Still others don't have the stomach in such a stressful time to fight with the "independent" adjuster their insurance company sends out who ultimately is there to represent and protect the insurance company's interests.
That's where Skipton Claims Management can help. We are licensed public adjusters, and will represent you in your dealings with your insurance company to document and negotiate the best possible settlement for your fire damage or hail damage claim. Unlike the adjuster representing your insurance company, we are in your corner and we represent you, and only you. We don't get paid unless you get paid.
Skipton Claims Management is a family-owned business led by President and CEO, David Skipton, Justin R. Skipton and Jeremy Skipton. The entire professional staff at Skipton Claims Management has decades of combined experience as public adjusters, policy coverages experts, construction consultants and more. Together, Skipton provides a team with the know-how and resources to go to bat for you in getting what is rightfully owed to you by your insurance company.
Insurance companies are in existence to make money. You pay your monthly premium so that in case of a fire damage or hail damage to your property, you will receive compensation for full recovery. What some people don't fully realize is that they need to think of their own bottom line. Your insurance company retains the service of either a staff adjuster or an independent (contracted) adjuster who may tell the homeowner that certain clauses or omissions in the homeowner's insurance policy preclude the insurance company from paying what the homeowner is asking for. They many even say the claim is completely invalid.
It is to avoid situations like this, you need professional public adjuster services from Skipton Claims Management to hold the insurance company accountable, and ensure that you get all that is owed to you on your fire damage or hail damage claim from your insurance policy, even if your claim has been previously underpaid or denied.
Allow the public adjuster team at Skipton Claims Management to meet with you and provide you with an initial up-front consultation for free. We will discuss all fees and you'll quickly discover that if you allow us to work on your behalf in your fire damage or hail damage case, you will walk away with more money than if you had not retained our services. Basically, our service pays for itself when all is said and done. If you decide to hire us to handle the claim with your insurance company and negotiate the best possible deal for you, we will begin with an exhaustive review of your insurance policy, and a detailed investigation of the loss. With that information, we will present our findings with all appropriate documentation to your insurance company, to maximize your recovery.
Contact us today so we may begin the process of getting you fully compensated and returning your home to normal.
877-992-7577
http://skiptoninc.com/wp-content/uploads/2015/12/SkiptonWebLogo-1.png
0
0
justin
http://skiptoninc.com/wp-content/uploads/2015/12/SkiptonWebLogo-1.png
justin
2016-06-24 10:50:06
2016-06-24 10:50:06
When fire or hail damage hits, Skipton public adjusters have your back.